Whether you've been part of the Bumbleroot community for awhile or are brand new, we are so glad you're here.
We hope you love our products, and today we also wanted to share our storyand why we do what we do.
From our Founder, Sara:
Seven years ago, I left a corporate job in Chicago to move to Zimbabwe. Years before, I had been a policy advisor to a U.S. Senator on agriculture issues, and I knew that:
1/2 of the world lives on $2.50 a day or less.
The majority of those people engage in small scale agriculture.
Conventional farming methods (utilizing expensive synthetic fertilizer and pesticides) were being promoted to these farmers in developing countries.
Agriculture had the potential to impact climate change (both negatively and positively – in a big way).
But I also knew there was only so much I could learn from reading. I wanted to be on the ground, and meet these farmers and see for myself how agriculture could be used as a force for good: for higher incomes, for better nutrition, for better soil and water.
The pull to Africa grew stronger and stronger, and in 2010, I found myself on a plane heading to a country I'd never been to, where I didn't know another person. I remember thinking while I was on the plane that this was either the best or worst decision of my life.
I arrived shortly after the country begun to use the U.S. dollar as currency after a run of trillion percent inflation. There was so little currency circulating, that the dollars that were being used were used over and over and looked like they had been thrown in the mud, crinkled up, and then air-dried. After handling the cash, it was imperative to wash your hands.
Just a few years earlier, the country had been the "bread basket of Africa" – producing and exporting the food that was consumed throughout Africa and Europe. Land reform and redistribution (too long to cover here, but in short – it was violent and poorly executed), had left the most productive land unused (and disputed), while small farmers were working to try to feed themselves on less than prime land (and usually on just a few acres) and in the midst of a recovering economy.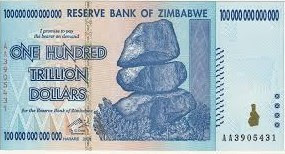 The agriculture industry and NGOs in the country were working together to figure out a way to bring these small farmers into the food value chain. It was in the interest of everyone – food processors needed ingredients to produce food products, farmers needed income, seed producers needed to sell seeds, etc.
I was working with the agriculture industry through an NGO and we all had the best of intentions and wanted these small farmers to be able to grow more food. Prevalent thinking was that the best way for farmers to grow more food was to use certain seeds, use a certain amount of fertilizer, and a certain amount of fertilizer and voila – in a season there would be corn, wheat, or soy.
While we were working out the difficult puzzle of how small farmers could afford seeds, fertilizers, and pesticides when only farming a few acres, I was coming across amazing wild harvested foods in the rural areas. The King (or Queen) of these wild foods, was the Baobab fruit. Growing on majestic and gnarly trees that were hundreds to thousands of year old, these fruits had been traditionally used as food, drink, and medicine in the villages.
Recent studies showed that the fruit had more antioxidants than acai or goji berries, was high in Vitamin C, and was a great source of dietary fiber. When the fruit was ripe, it fell to the ground. It cost nothing to pick up and harvest. Because it was readily available, it had at some point become considered "poor people food" and had a stigma attached to it. While children readily ate the candy-like fruit, adults shunned it.
But what if the baobab fruit could be harvested and made into products? Local harvesters could receive income with no investment; the ancient trees would have economic value, further protecting them from being cut down (for example – for a powerline for a mine – this happened); and more people could benefit from the fantastic nutritional profile of the fruit.
The only thing missing in the equation was connecting the baobab fruit and consumers. I ended up moving back to the U.S. and founded Bumbleroot to do just that. But I had never created a food product before. I knew I wanted it to be healthy. I knew I wanted the packaging to be as low-impact to the environment as possible, and I wanted to make sure we were supporting our sourcing communities.
It's been a long journey, but this is what we've learned:
We can create products that are not only healthy, but are nutritionally dense and easy to incorporate into

our

everyday lives.
We can celebrate and feature unique ingredients that promote biodiversity in

our

food supply chain and protect these plants going forward (did you know the world has lost 94% of its seed diversity in the last century).
We can find and use ingredients that meet

our

level of integrity – in their most natural state possible, sustainably farmed or harvested, enhancing soil rather than degrading it, and providing a fair price to the people who grow or harvest the food.
We can use packaging that is less impactful for the environment and less wasteful.

Our

drink packets aren't biodegradeable (yet), but produce less waste than the 80% of bottles that are thrown away.
We can support

our

harvesters and farmers. In addition to paying fair prices, we are reinvesting a percentage of revenue back into

our

supplying communities. This past year, that money went to purchasing books for the schools (voted on by the community). The income is making a difference in peoples lives and is helping pay for school fees, clinic visits, and wells.
Traditional foods are making a comeback. Throughout the world, local communities are rediscovering local plants and foods and are reintegrating them back into their diets and culture. In Zimbabwe,

our

supplying communities are now consuming more Baobab after realizing that others were paying a high price for it.
We can show the food industry that packaged food can be created in a different way – in a way that supports the environment – featuring ingredients that support soil health and reduce carbon emissions; enhances health; and reduces packaging waste.
And, we are also learning, that

our

community is craving more community and information around healthy, sustainable, and biodiverse food.
To that end, we have created a Facebook group: Bumbleroot Cafe that allows for a sharing of information and conversation on healthy food, sustainable supply chains, growing our own food, and unique recipes and stories that celebrate culture and geography. Join here.
We have more products to come and more stories to share. Thank you for being a part of our journey.
Sara